Getting on Walmart's Digital Shelves in 4 Quick Steps
Brendan DeVoue | August 3, 2017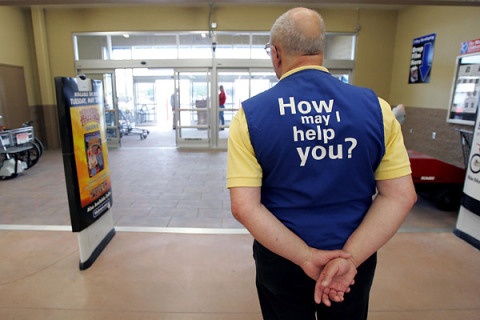 Walmart's digital shelves are becoming increasingly more crowded - its endless aisle now holds 50 million items, up from 10 million just last year. To capitalize on this tremendous growth, your company should set two goals: (1) get your full product catalog on Walmart.com and (2) take control of your product pages once there. On Tuesday, Walmart executives, Lara Ganesan and Ram Rampalli joined Salsify's Sr. Manager, Strategic Programs Rana Kannan, in providing insights on how to optimize product and merchandising opportunities on Walmart. Walmart's new Supplier Center has made it easier to do item set-up and product information updates. Listen to the 20-minute on-demand webinar now. Below, we summed up what you need to do to take advantage of this incredible opportunity with Walmart in four steps below.
Step 1. Prepare your products and content – fast.
Reaching Walmart's massive consumer base with your products starts with your content. Identify current gaps in your items and content, create a content strategy, and ultimately develop high quality content. Fortunately, suppliers only need 5 attributes per product to get started, more manageable than the 150 that previous API versions required. Of course, eventually filling in the remaining attributes is optimal, but at the very least this allows suppliers to get products live quickly.
Step 2. Upload your full product catalog.
Yes, Walmart wants your full catalog uploaded, a process that used to take 2-3 weeks, now takes less than 5 days thanks to Walmart's new API. Just a few months ago, Walmart debuted their Supplier Center, giving vendors the option of either managing content refreshes and item setups themselves through the API or working with a Walmart Content Service Provider that can handle the heavy lifting.
Step 3. Make edits to your product content freely and regularly.
Once uploaded, updates are much faster, with 90% of content refreshes and edits going live within minutes. This is essential as critical product feedback is constantly gathered from consumers. Walmart's Automated Item Setup, Automated Content Refresh, and Automated Rich Media streamline the process and is the only key retailer with these vendor access features.
Step 4. Just get started and expect changes.
Technology and processes change all the time, which is why a technology partner that has a first-name basis partnership with Walmart product managers eases workflow. Salsify is one of Walmart's top 4 Content Service Providers and has a direct API pipeline to Walmart.com. This link smoothes out process and communication wrinkles with strong, goal-aligned relationships.
Walmart.com represents a massive opportunity to extend your products to a large, valuable segment of consumers. There's no better time than now to elevate your position on the digital shelf and ensure your products stand out from the competition. Enjoy the full on-demand webinar presented by Walmart and Salsify here.