Do You Have What it Takes to be a Digital Transformer?
Cara Wood | August 25, 2016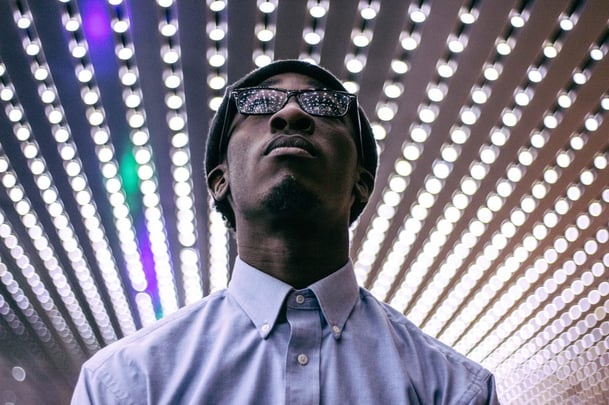 This month, the popular brand Urban Outfitters, which also owns Anthropologie and Free People, announced it had appointed its first Chief Digital Officer to work across brands and "carve out" a strategy to drive digital growth. This is just the latest in a slew of similar brand announcements over the past year, including at Nike, which hired its first CDO to head the team responsible for digital products and services across Nike.com, the Nike Plus loyalty program and brand digital platforms. And currently, footwear competitor New Balance is searching for a Global Digital Leader who will be "responsible for developing, innovating and leading New Balance's digital presence around the world."
While less than 10% of the world's top 1500 companies have appointed a C-suite-level officer to oversee the digital transformation of their business, that number is growing, according to a study from PwC's strategy consulting business. This comes as no surprise, as digital has permeated every last inch of the retail process, from marketing to e-commerce to supply chain, as retailers struggle to compete in a universe where the consumer is king and expectations for a seamless shopping journey have soared sky-high.
Shopping habits in e-commerce, in particular, have made subtle but important shifts. A new study, the 2016 Future of Retail by Walker Sands, has found that while the number of consumers shopping online has remained steady, there has been a clear increase year-over-year in the frequency of consumer online purchases. The study found that almost a third of consumers (31 percent) now shop online at least once a week, up from 22 percent in 2015, and nearly three quarters do so at least once a month. Accordingly, the number of consumers who make an online purchase less than once per month has dropped from 38 percent to 27 percent year over year.
This digital growth and e-commerce explosion has required profound transformation on the part of every brand manufacturer, as they work improve the customer experience and shift the way they do business. To lead the charge, there is an accompanying need for a change agent in the C-suite who can take the lead as a digital transformer to helm everything from change management to process redesign.
Becoming a top-performing digital organization is no easy task. Brendan Witcher, Principal Analyst from Forrester Research, recently spoke at a Salsify customer conference on what it takes to be a digital disruptor.
Sign-up to see the full presentation, The Digital Transformation Imperative, here.
Do you have what it takes to become a digital transformer? These are four essential ways that change-maker needs to tackle this complex but powerful journey — to take digital and e-commerce to the next level:
Build a digital-first organization. Organizing your company around digital — rather than keeping digital as a sideline, siloed function — is key to positioning your brand for success. The top-performing brands have a function dedicated to content and merchandising strategy/ guidance that accelerates and amplifies the rest of the business. At the core, today's brands are really consumer-first. Since the consumer is now digital, brands must be digital-first.
Focus on product content. If digital is at the center, product content must be the heart of any digital strategy. From descriptions, benefits, images, videos, reviews and more, product content is the number one reason consumers click "buy," according to a comscore/UPS survey. That means instead of organizing content around their business, they organize their business around product content — because consumers use product content to inform their buying decisions.
Be a better retail partner. No longer is the role of brand salesperson just about angling for better positioning on store shelves. With the advent of the endless aisle online, top-performing brands recognize that they need to reimagine their partnership structure with key retail partners, with the burden squarely on the manufacturer to produce and distribute top-notch, relevant, timely content for merchandising. Being strictly a supplier is no longer enough — becoming a trusted partner is essential.
Build channel relationships. Being a good retail partner is a must, but keep in mind that retailers are only one type of place today's consumers shop. The world of ecommerce has become vast, with key ecosystem players like Google, BazaarVoice and LinkShare in the mix. How these relationships evolve can have big impacts on any brand's bottom line, so they must be treated with as much urgency as those with top retail partners.
Digital transformation is no fad — it's trend that reflects the ongoing reality of the retail business and is a journey every brand needs to go down. The question is, do you have a digital transformer on your team who can help lead the way?