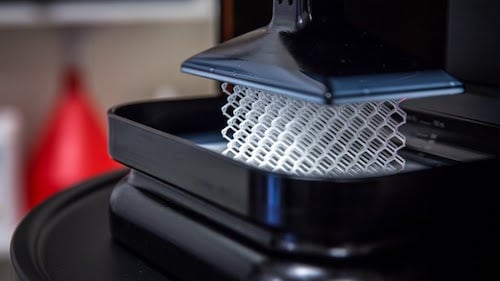 Takeaway: 3D printing is becoming more of a reality and it has implications for retail and manufacturing. While there are several factors driving the trend and all the impacts remain unknown, one thing is for certain: 3D Printing could raise the expectations of customers when it comes to digital shopping experience and delivery.
The use of 3D has long gone beyond the kitsch of movie glasses to immersive consumer experiences, such as innovative fashion designer Norma Kamali's digital design showcase back in 2012, which presented her collection with an eight-minute video and downloadable 'lookbook," all in 3D.
Many industries are already being changed by 3D printing: In healthcare, there is 3D-printed skin being created for burn victims and airway splints for babies; while in the food industry, forward-thinking restaurants are designing intricate 3D-printed structures made of food such as chocolate and mashed potatoes.
But could 3D printing change the retail industry to its core? According to a December 5 article in the New York Times, "Fashion's Future Printed to Order," the answer is yes. At the recent New York Times Global Leaders' Collective conference held in Washington, Ray Kurzweil, a director of engineering at Google developing machine intelligence, and a futurist who predicted the explosion of internet use in the 1990s, said he now believes people "will be 3-D printing bespoke clothing en masse in their homes by 2020."
Looking ahead: 3D printing looks to shift the retail landscape
Currently, however, 3D printing for fashion is its infancy, most importantly because the quality of the fabric is stiff and and synthetic. In September's "Your Next Pair of Shoes Could Be a 3D Printer," a 15-employee San Diego company called Feetz is profiled, which recently began offering 3D printed shoes. "Each printer can be reset to make different sizes and takes up to 12 hours to make a pair. But the owner envisions a day when shoes will be printed in under an hour.
A Huffington Post UK article, "How 3D Printing Will Change Fashion Forever," discusses fashion designer Danit Peleg's efforts to print an entire collection using just design software and 3D printers. "The advantage of using this method is that it makes the manufacturing process for fashion designers quicker, easier and cheaper, lowering the barrier to entry for designers across the globe for the first time ever," the article says. "However, on the other hand, we could face a huge industry decline similar to when the mp3 first came about in the music industry. If the design files are leaked, or cloned, consumers won't have to pay for clothes anymore which could massively reduce the value of the fashion industry, especially when 3D printers become so affordable that we all have one."
On the plus side, the trend towards 3D printing is already changing the world of manufacturing, which will certainly affect the retail business down the line. According to Business Insider, UPS has launched an "on demand" 3D printing service with partners SAP and Georgia-based manufacturer Faster Radius. The article says that "Instead of producing a single trinket or a custom iPhone case on a per-unit basis, the partners have teamed up to print everything from auto parts to medical devices. All of this is done at scale with production runs numbering in the hundreds of units." UPS Vice President, Strategy Alan Amling told Business Insider that, "Much like eCommerce digitized and transformed retail, 3D Printing will have a similar impact on manufacturing."
Consumers expectations of digital will increase
While the world of commerce is getting far more complex thanks to mobile and IoT,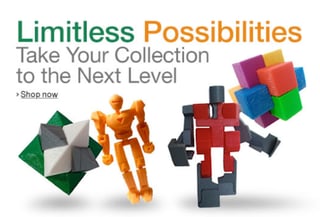 there are only very limited e-commerce examples of 3D printing in retail. Amazon launched a 3D Printing marketplace to some fanfare in 2014, but it remains to be seen whether it will turn into more than an interesting way to order toys, jewelry and home decorations created with 3D printers. And on sites such as SketchUp, for example, architects, designers, makers and engineers can design a model and send it to a company to be 3D printed and delivered to your doorstep.
"A 3D image experience can be very positive for consumers," says Google New Business Development Manager Sidney Chang in a Think with Google post. It's why 360-degree views and videos are becoming common among retailer websites, many of which have seen higher conversion rates as a result. "Integrating 3D technology into ad formats would be the next step since it allows users to interact with and view products from every angle," Chang explains. This added layer of realism provides a much richer experience.
The bottom line is, 3D technology is just getting started. It is one of several trends that will surely evolve to align with rising customer expectations. Retailers and brands must shift to respond to demands for better experiences online and in-store shopping as new technology evolves.