Brick and Mortar Stores aren't Fading Away, They are Transforming
Brendan DeVoue | November 3, 2017
There are a few brave and innovative companies, that have begun to transform their brick and mortar stores into competitive forces. In the era in which the consumer is in control, it is important that brands and retailers distinguish themselves both online and off. To win online, you need excellent product content and a unique consumer experience. So what do brick and mortar stores need to do to stay profitable? Instead of competing with ecommerce, brick and mortar locations should work with it. Here are three ways brick and mortar locations can compete in the digital era.
Customers want a store made for them
When consumers shop online they have convenience, product reviews, and connection to an endless aisle of similar products. They want personalization and uniqueness. Forty percent of U.S. consumers say they have purchased something more expensive than they planned to because of personalized service and 44 percent of consumers say they will likely repeat after a personalized shopping experience. Brands and retailers can guide consumers through an experience online while making them still feel in control. In-store shoppers demand the same treatment. They want food and drinks, displays and demonstrations, mobile ordering, and in-store pick up. They want a store that brings the online experience to life.
Target, Nordstrom, and American Eagle are great examples of retailers reimagining their physical locations to focus on consumer experience.
Target's 500 next-generation stores planned for 2018 and 2019, will have two entrances: one for easy pick-up-items and another for a more immersive shopping experience). In addition, they plan to equip store employees with new technology and new interactive store layouts.
Clothing retail legend Nordstrom introduced new stores that don't actually stock clothes. The stores focus is on personalized stylist for consumers who can then order that merchandise to be brought in, drinks, and an environment where the consumer is running the show.
American Eagle is transforming their store into a place that allows students to wash their clothes, and while they wait they can study or hang out with friends. Driving traffic to your store is important, even if a purchase is not made in the store it may be made somewhere else.

Invest in an omnichannel strategy
The customer wants to shop where, when and how they want. Your company should support and enable the customer to do so. Having an omnichannel strategy allows the customer to shop how they want and provide them the same experience, online or in person. "80% of major purchase shoppers start with online research, most tend to finish the deal inside of a store." Research comes in the forms of product reviews and product information as well. Understanding how your consumer behaves is a crucial step in developing a strategy. Having this approach to commerce increases the opportunities for purchases through one or more of your channels. Harvard Business Review published a study about omnichannel customers on average spend 4% more on every shopping occasion in the store and 10% more online than single-channel customers. Give consumers shopping options and provide a consistent, personalized experience, everywhere.
Survival is a game of adaptability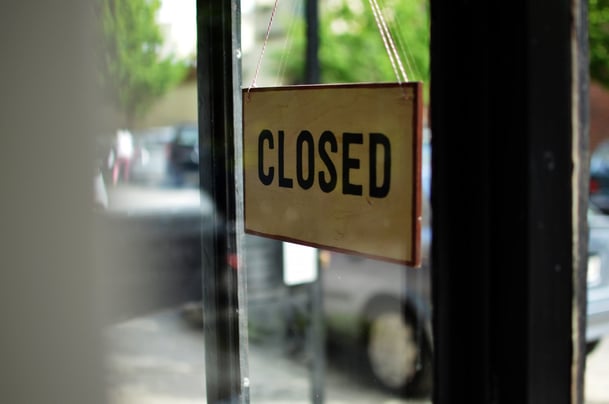 Whoever does so the best tend to see profits, those who do not tend to see a lot worse. The "Retail Apocalypse" is a direct reflection of that. 5300+ stores are expected to close by the end of 2017. History shows us that failure to change from old ways results in failure of the business. Look at Blockbuster, Kodak, and Sears. These companies were leaders in their respective areas but did not innovate when the consumer began looking for something new. This is what is happening now as consumer buying habits change more and more. The consumer chooses who they buy from and how they want to do it. It is now up to companies now to embrace this change and develop strategies accordingly.