B2B Manufacturers Face Complex Challenges
Justin King | February 27, 2020
With multiple distributors, controlling your brand experience across the digital shelf can be a gargantuan task. Distributors are launching ecommerce sites at a rapid pace — often weekly. New business-to-business (B2B) marketplaces are launching as well.
Your Digital Shelf Includes All Places Buyers Research and Transact
Consider a manufacturer of electrical products with 500 U.S. distributors, as an example. Five of them are major, national distributors. The remaining 495 are independent distributors. Many of them have their own ecommerce sites.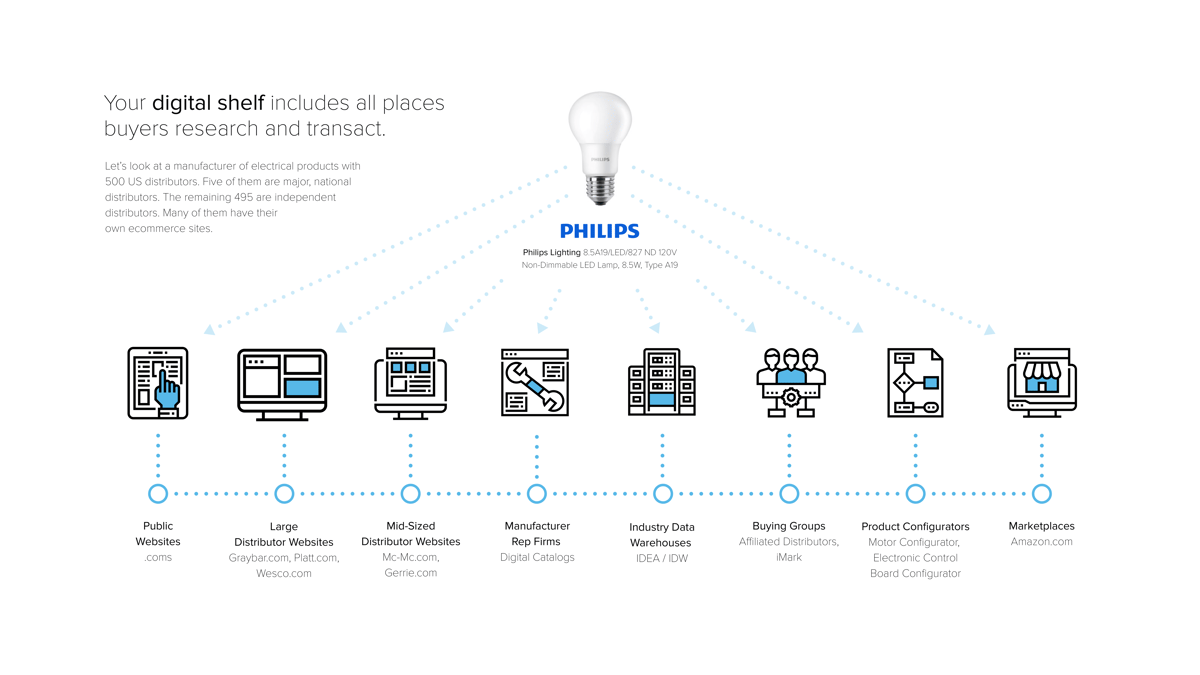 Manufacturers Invest in PIM to Manage Demands for Product Data
Product information management (PIM) provides a way to manage product information across channels, without sacrificing security or control. Many manufacturers pursue PIM solutions to help manage and distribute syndicated product data to the entire distribution channel.
The PIM market is growing at 35% year-over-year, according to the "2018 Forrester Wave: Product Information Management Solutions" report. But traditional PIM systems were geared to slow-changing data, an approach that only works in a world of simple, static requirements.
Manufacturers today need to engage B2B buyers across multiple channels and enable users to make updates to all of that content. More than just a PIM, manufacturers need a platform that encompasses the full ecommerce product experience for distributors and end customers.