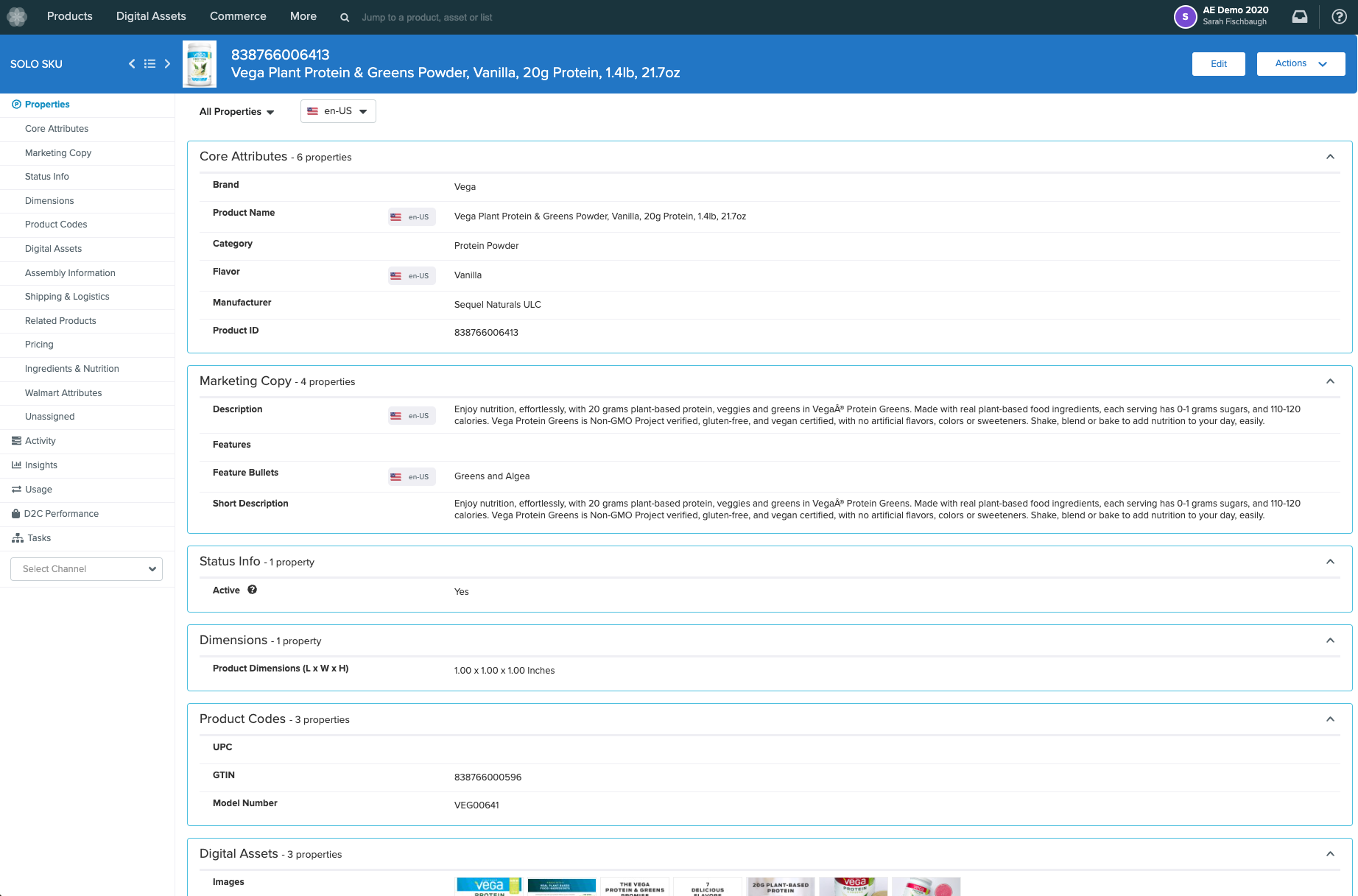 Build Efficiency With Centralized PIM and DAM
An integrated approach is best for brands focused on the digital shelf. Digital assets and product data should be managed alongside one another with centralized product information management (PIM) and digital asset management (DAM) modules.
By sharing key functionality across these two modules — including workflows, user permissions, and product taxonomy — they create many opportunities to drive efficiency and can establish a true central source of truth for all of your content.
In Salsify, you can manage all the product data you need to win on Target, including Target-specific attributes like TCINs.
Build thorough, accurate, and descriptive product detail pages in Salsify that boost conversion, drive sales, and build trust.