Deliver product experiences that drive sales.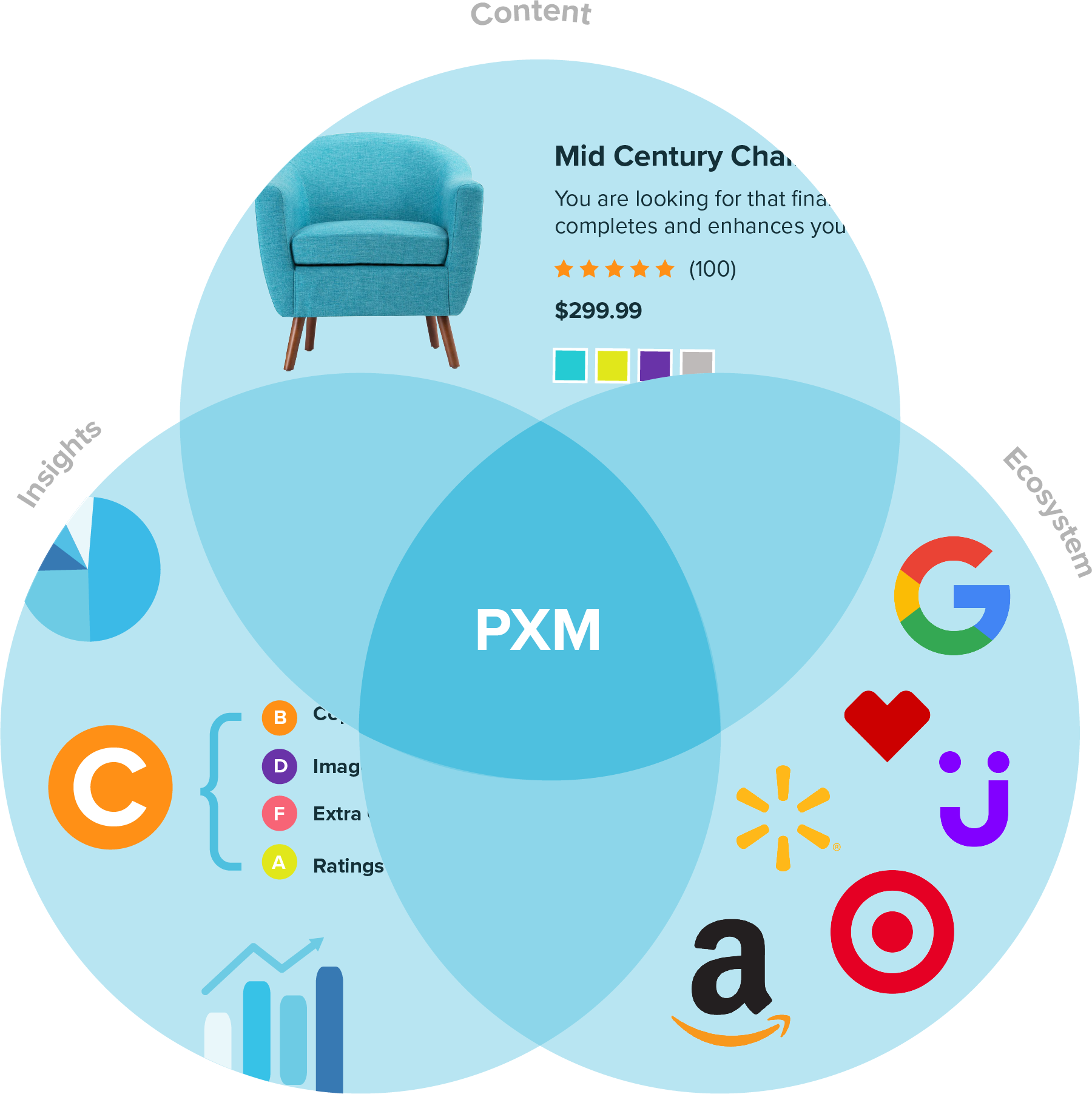 Increasingly, your brand experience is digital. It starts in a search bar and ends on a product page. You need a product experience management platform that centralizes the content for that journey, transforms it for the broadest ecosystem, and tells you what you need to do to improve results. That platform is Salsify.
Scroll or click to learn more about our PXM platform: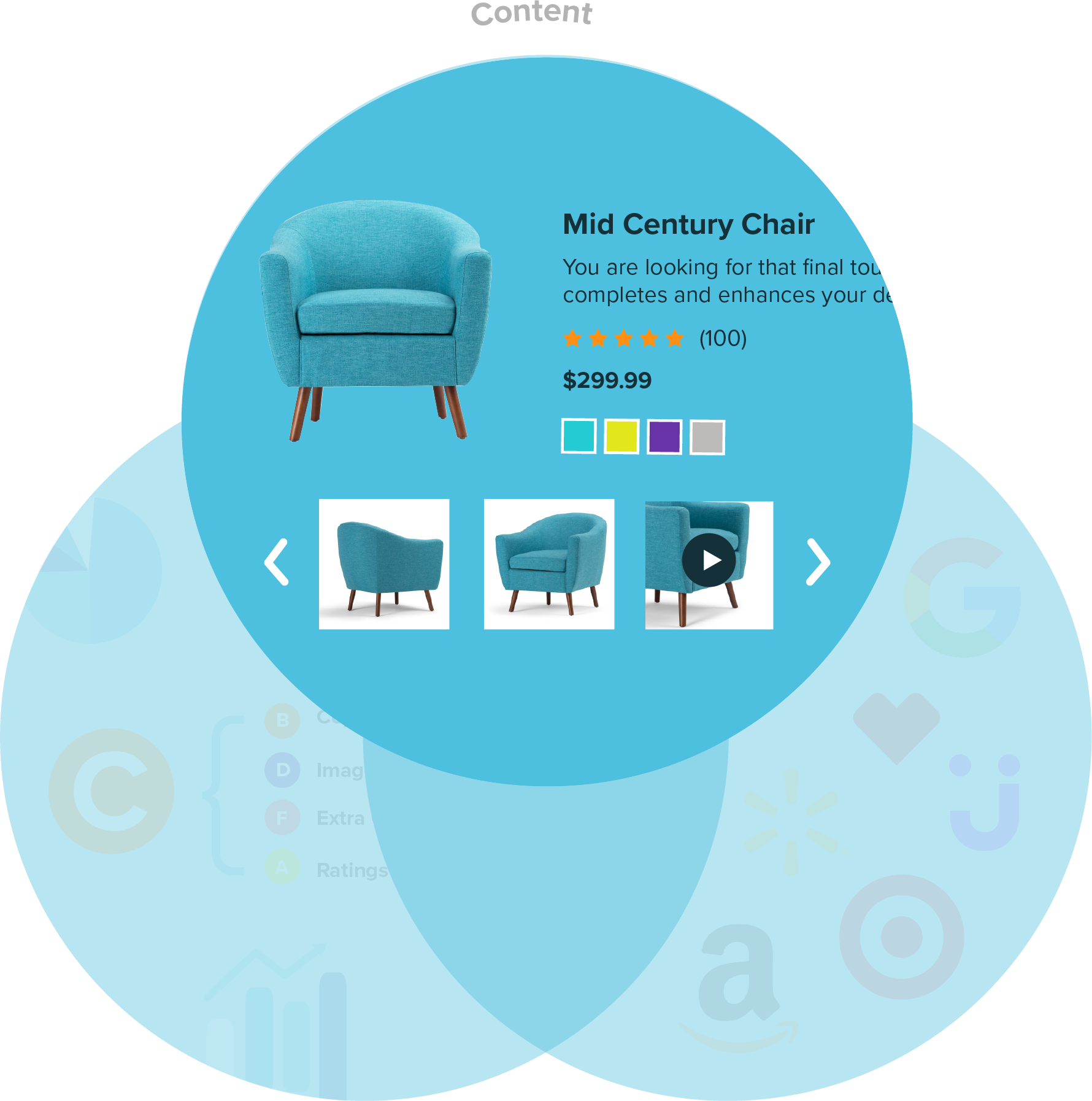 Product content management to own the product page
Delivering a winning experience across touchpoints requires that you have control over your product data, not IT.
Product Information Management (PIM)

Quickly manage product attributes, and deliver approved content for every channel with our leading product information management software.

Digital Asset Management (DAM)




Centralize and transform images, videos, and other files for use across your touchpoints.

Commerce-Driven Workflows

Our data insights drive workflow tasks that will measurably speed time to market and improve sales.

Channel by Channel Readiness

Know in a glance if your product information is ready for publication, and exactly what to do to get to 100%.
An Ecosystem Built For Commerce Anywhere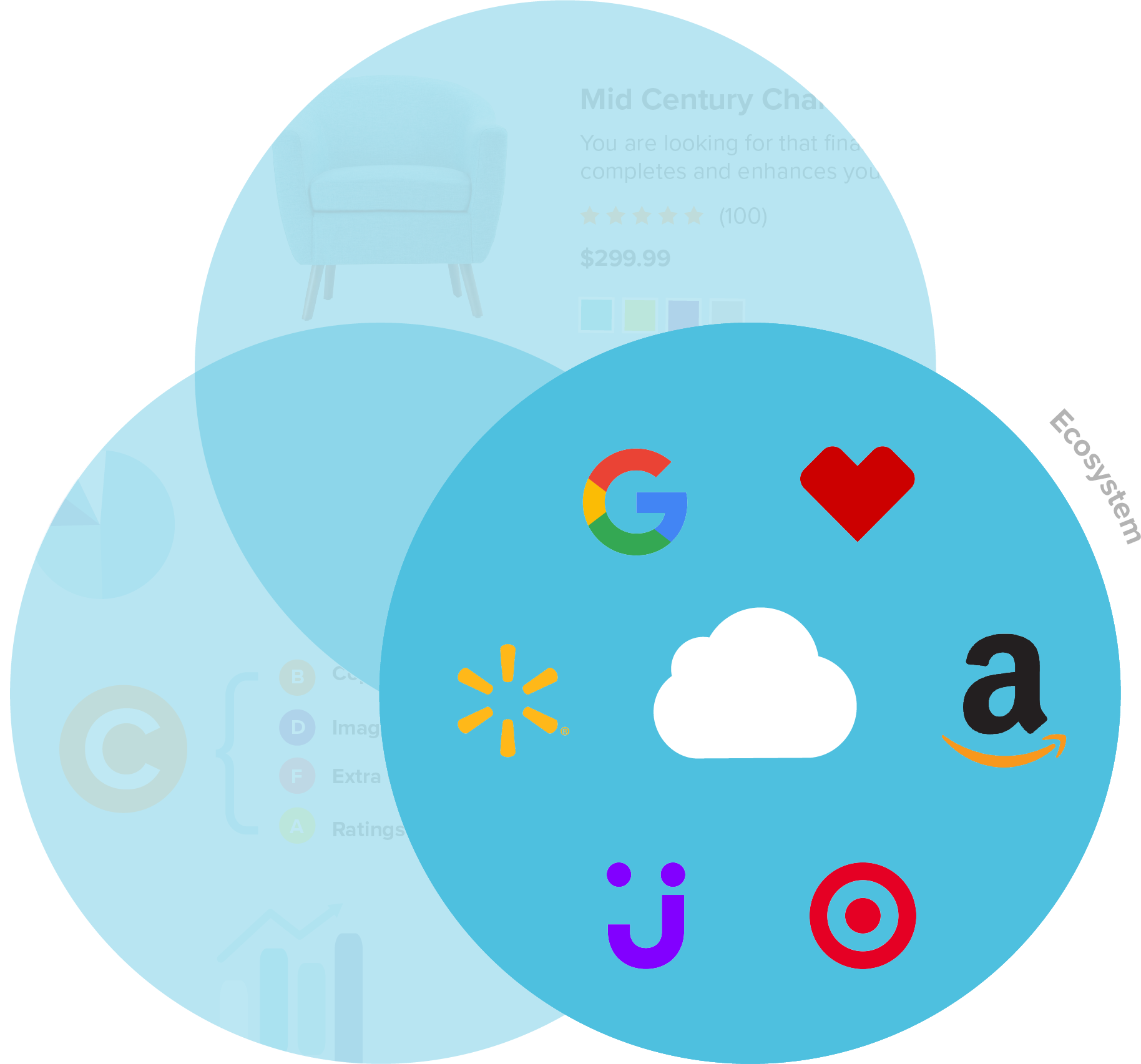 An ecosystem built for commerce anywhere
Deliver the experience consumers demand across the channels you need, as fast as possible.
Broadest Ecosystem

We support your entire commerce ecosystem, connecting to your entire retailer network, internal data systems, and external tech partners.

Deepest Ecosystem

Receive direct retailer feedback on your content, with clear actions for you to take for approval.

Data You Control

Import product content from anywhere, then merge and adapt it on the fly to meet the requirements of any channel.

Digital Catalogs

Put product content right into the hands of the internal teams and long tail retailers that need it to drive sales.
Turn Analytics into Actionable Insights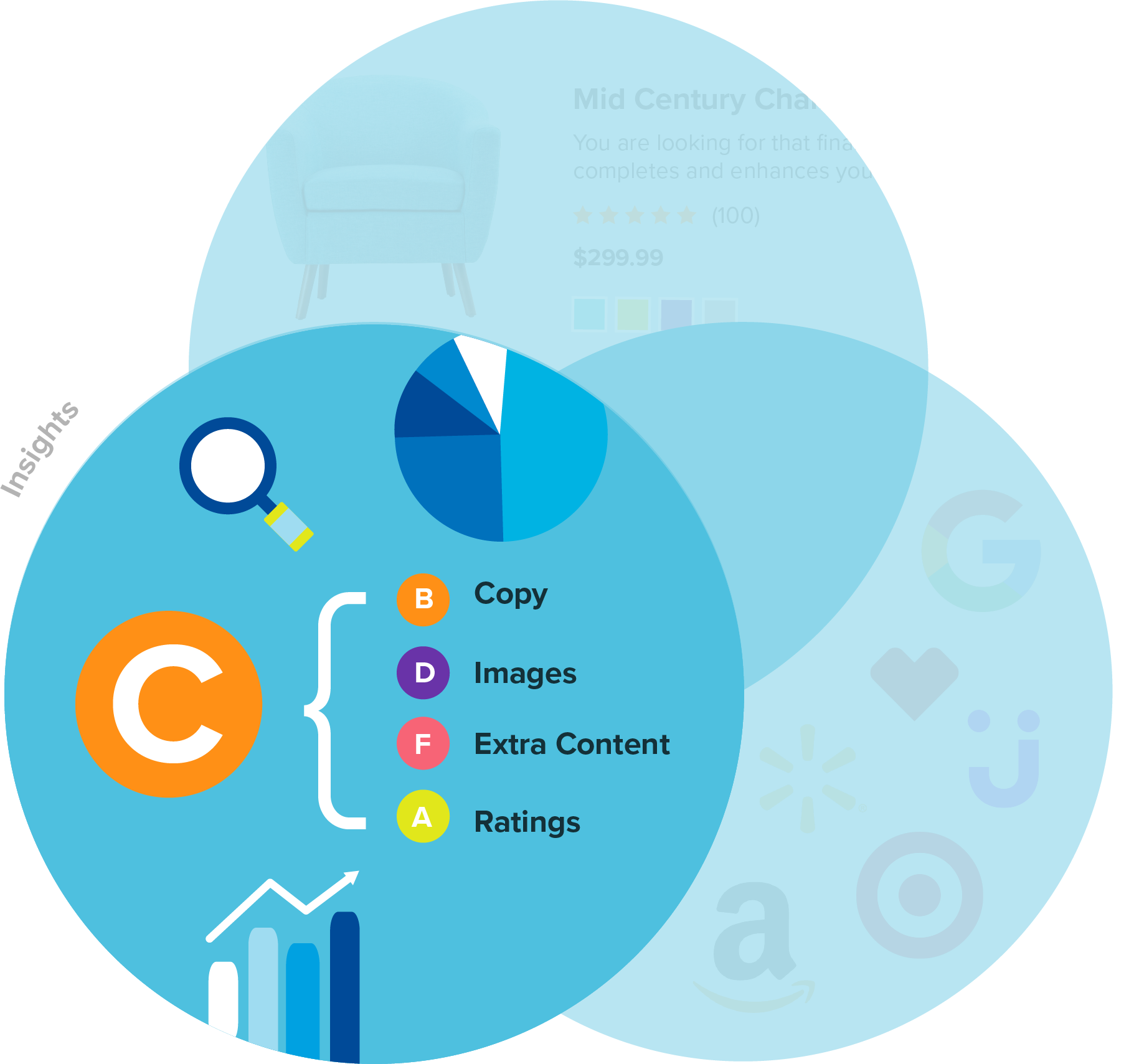 Turn analytics into Actionable Insights
With over 27 million products in our multi-tenant SaaS database across every category, we use machine learning to drive insights and actions you can take to improve performance.
Product Page Performance Recommendations

Benchmark and improve your product pages using data-driven conversion best practices.

Product SEO 
Recommendations

Drive product discovery with machine learning that helps your products rise to the top of search results.

Actionable Insights

With a click, turn a report recommendation into an assigned to-do item in our workflow.

Content Audits

Know how your teams are progressing and target opportunities to drive content to market faster.
Back to Top