Three reasons to combine your product information and digital asset management
Josh Mendelsohn | September 6, 2016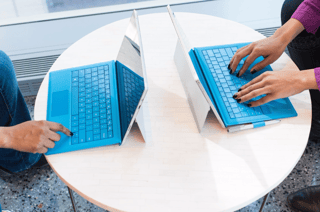 Takeaway: When your product information and digital assets live in a number of places throughout your organization, time, and money are lost. We've gathered the three facts you need to make the case for a more structured, combined approach to PIM and DAM at your company.

I have talked to a lot of brand manufacturers in the last year and I have to say that the state of product information management and digital asset management is pretty, um, challenging. Information lives in a whole bunch of places around organizations - everywhere from an ERP system to printed binders to shared file servers and even various files on the computers of sales reps who have "made them their own."

While everyone agrees that centralizing is important, in most cases initiatives to centralize product information and digital assets are tackled separately. Sometimes this is due to budgetary reasons. Other times it is a question of who is driving the urgency. But all of these initiatives are missing the boat if they are not thinking holistically about being all of their product content into one location that can be used by IT and business users alike.

Without creating and maintaining a centralized asset database, it is easy for inconsistent and outdated images to surface resulting in frustrated shoppers and brand inconsistency. So, how do you make the case for this type of joint effort? Here are the three facts you need to share across your organization.

1. Digital product content is impacting $2 trillion in commerce.
US ecommerce revenue hit $300 billion annually last year, according to the US Commerce department, but there's an additional $1.7 trillion in in-store sales that is influenced by digital interactions. At least 36 percent of consumers are browsing their desktop and laptop computers, tablets, and smartphones before choosing where they are going to shop in-store. And three out of four customers are more likely to visit your store if your online information is useful.

Clearly, the digital product content you supply can have a huge impact on getting and keeping customers whether or not they are buying online or at your retail locations. Investing in better ways to organize and access this information, results in faster times to market and more time to improve the content and customer experience you are providing online and in-store.

2. Consumers expect at least 3 images when they are making a purchase.
Our own consumer research among 1000+ consumers found that product content (descriptions, feature bullets, images, videos, reviews) is a critical factor that makes consumers make a purchase decision. Sixty-six percent of consumers want to see at least 3 images of a product when shopping.

Brands like yours should prioritize providing imagery that clearly shows the consumer what they are getting and gives them the option to zoom in. The most successful retailers are investing in ways to provide accurate, complete, rich product content wherever consumers shop. They are also asking for these assets from their suppliers. By making your product images and videos available throughout your organization alongside other product information and attributes, it becomes easier for these important images to get to every one of your retailers and increase the likelihood your product will sell.

3. Inefficiency in your product data systems will cost you at least $200 a day.
A medium-sized business (with a marketing team of 10 employees and an internal IT team) will lose an average of $62,000 a year to the cost of managing a disorganized collection of product content files (10K+ files) across multiple systems. The chaos isn't rare, 38% of retailers and 57% of manufacturing companies use 4-10 information systems to manage and store product data.

Eliminating the operational pain point of which system to find which aspect of your product data not only reduces costs, but can increase revenue by 10%-40% through accelerated time to market for creative assets, enabling the ability to deliver more marketing campaigns.

For the three reasons above, it's important to consider your product information and your digital assets as one data management challenge and investment. Your customers are looking for images and descriptions of your product at the same time in one place. Before your shoppers buy anything they want to see the image of what they are buying alongside shipping information and price. So why should this important information live in different areas throughout your organization?