Introducing the new Salsify Sell Sheets
Evelyn Hartz | June 21, 2016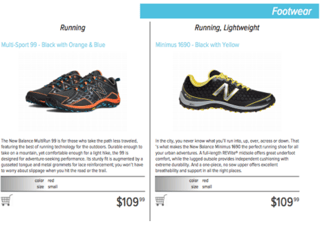 As a member of an ecommerce team at a brand, you live in the world of digital. But some of your smaller retail buyers still ask for printed sell sheets to sell your products.
Creating printable versions of your sell sheets can be a huge time suck for your team.
And by the time your team has all of the images, product information, and logistical information you need to create a sell sheet, it's hard to know whether your content is still accurate and up-to-date.
That's why we created Salsify Sell Sheets. These printable pdfs are designed for ecommerce and marketing teams to give your salespeople the product content they need to sell more than the competition.
Here's How It Works
As you know, it's important to always pull from the most up-to-date product information when creating sell sheets to ensure your buyers have the information they need to sell your products.
With Salsify's new Sell Sheets, you can generate printable versions of sell sheets in a matter of minutes. All you need to do is select a list of products you want to use and select the sell sheet template from our growing library of templates, and we'll send you an email with your download.

You can be confident that you're always accessing the most up-to-date content when you generate printable sell sheets because you're relying on your single source of truth in Salsify.
Interested in learning more? If you're a Salsify customer, please reach out to your Account Manager to enable Salsify Sell Sheets.
Haven't tried out Salsify yet? Please click the button below to sign up for a trial.