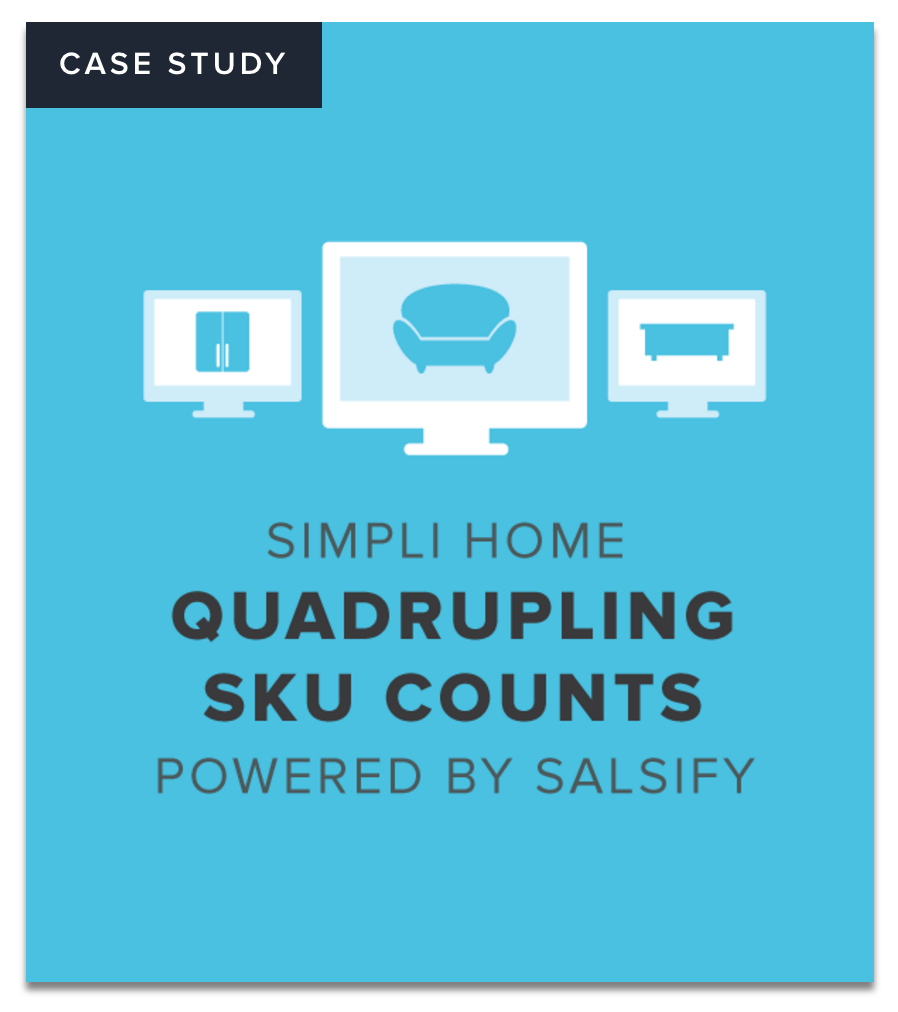 We hear it from companies across ecommerce: manually preparing product content for each retailer is a giant growth blocker (not to mention a tremendous headache).
Toronto-based home furnishings manufacturer, Simpli Home, was able to eliminate this manual process using Salsify's product content management and syndication capabilities. The company was so successful at streamlining internal processes and getting content to market faster that they are planning to increase SKU counts by 4x in the coming year.
Want a closer look at how they did it?