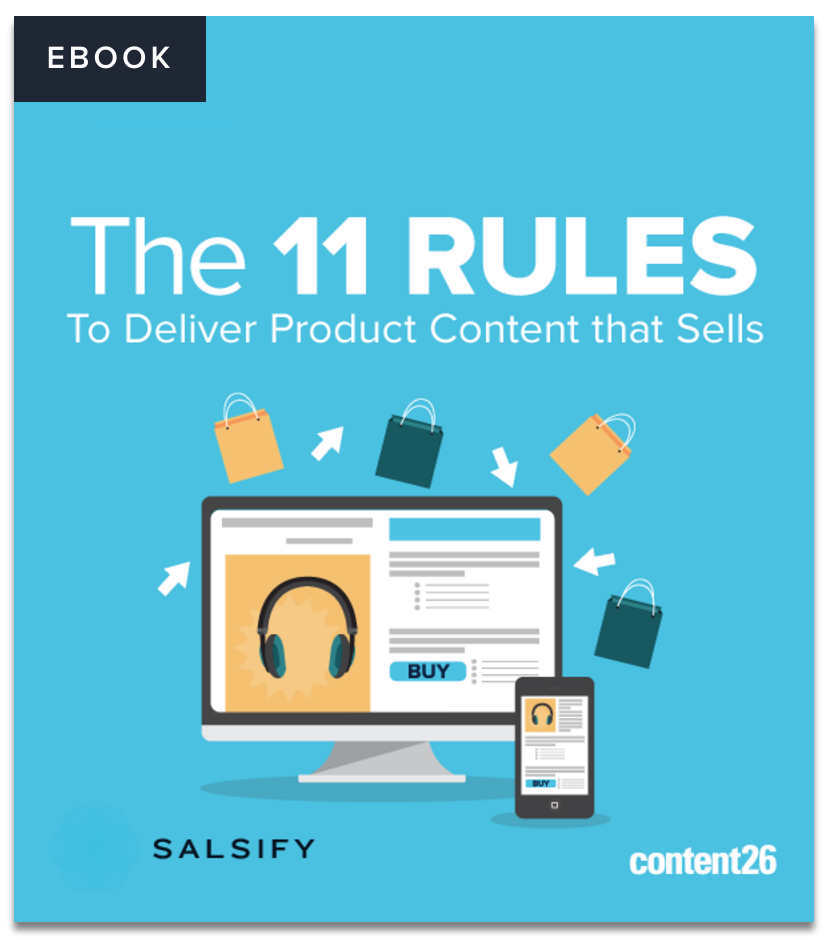 1 in 3 consumers say they have bought from a brand other than the one they intended because of the information they received while shopping online*. That's the power of great product content.
Based on years of experience working with top global brands, experts from content26 and Salsify got together to craft the 11 rules you should follow to create and deliver product content that makes consumers click the "Buy" button.
These 11 rules will show you:
What the "right" content is for a product page

How to make sure your product content is accurate

How to optimize your content for SEO

What types of content you need to be competitive in today's market
Download this eBook today and start to learn the best practices for making your products stand out and get sold on the digital shelf.
*https://www.thinkwithgoogle.com/articles/winning-omni-channel-shoppers-micro-moments.html