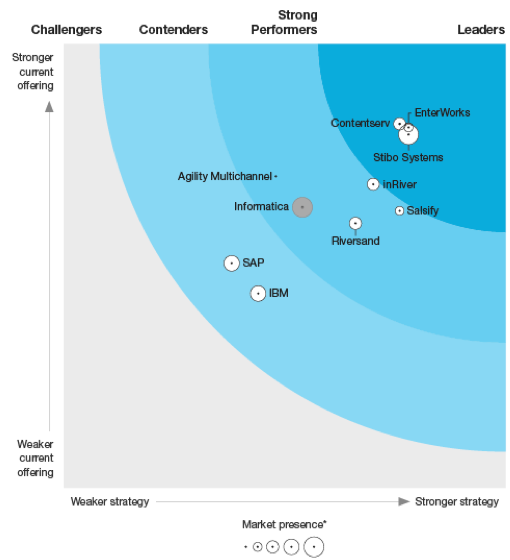 Forrester has evaluated the top Product Information Management (PIM) vendors in the marketplace. Fill out the form to receive a complementary copy of the research.
"[Salsify's] true multitenant platform delivers the fastest time-to-value of any PIM solution in this evaluation: Customers have loaded catalog data as soon as week 2 into an implementation and have completed integrating with digital platforms in under 12 weeks," wrote Forrester.
"Salsify is a best fit for brands that need a PIM system to manage the rapidly changing content requirements of digital channels."
In our first year to appear in the Forrester Wave, Salsify:
Fill out the form to download your personal copy today.
Salsify has always sought to comprehensively address the complex product experience needs of forward-looking brand manufacturers. PIM is only one portion of PXM – the technology that's required to accelerate digital and digital-influenced sales. In addition to these latest citations by Forrester, the Salsify platform is also recognized as a top digital asset management (DAM) provider on G2Crowd, while also providing brands with an complete, integrated digital shelf analytics package.