Google? More revenue? Happier you? What more could you want? Register for our webinar with CPC Strategy on April 5th, 2016! Learn how and why owning the product content that represents your brand is the best way to drive revenue.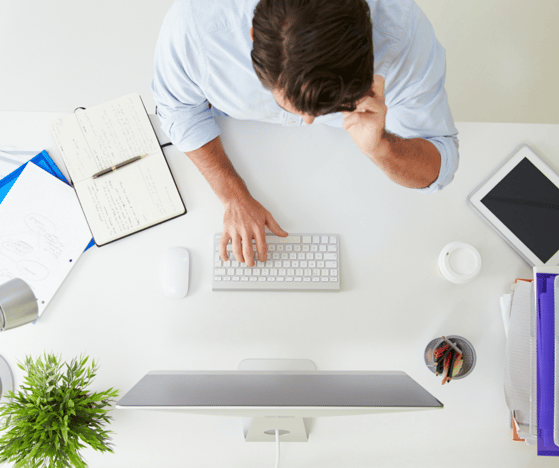 Why should I care about this webinar?
Based on a recent survey, 90% of consumers say they are mostly likely to do their shopping online. At the same time, 88% of them say that detailed product content is extremely or very important to their purchasing decision.
According to Google, brands who have invested in product content are seeing a 185% increase in product page impressions and a 25% increase in conversions. Additionally, brands with product listings through the Google Manufacturer Center are seeing anywhere from a 3-25% lift in conversions at retailers.
Featuring experts from Salsify (yup, that's us!) and CPC Strategy, this webinar will show how the world's smartest and biggest brands are using the Google Manufacturer Center and the latest SEO tactics to drive discovery and sales.
Ready to register? Click here.
A little about our speakers:
Jason Bell, Senior Retail Search Manager at CPC Strategy and an expert in search, will be co-hosting the event with Michelle Burtchell, VP of Marketing at Salsify, an expert in digital marketing and sales-driven marketing programs.
In this webinar, you'll learn:
The latest research on trends in consumer online shopping

How major brands are using Google Manufacturer Center to grow sales

How to maximize discoverability and conversion online

Improving your product titles for search intent

How to manipulate custom labels

Implementing keyword insertions

Category specific enhancements
Date and Time:
Tuesday, April 5th, 2pm ET
Presenters:
Jason Bell, Senior Retail Search Manager, CPC Strategy
With over 6 years of search engine marketing experience, Jason has elevated the online presence for brands such as Riddell, Deluxe, ABT, & Sears. Perhaps most importantly, he is a flag football superstar.
Michelle Burtchell, VP of Marketing, Salsify
With 15 years marketing experience, Michelle's passion for technology has helped her grow consumer, small business, and B2B technology companies like Salsify. Michelle also happens to be a self-proclaimed nerd who spends her free time postulating on how technology is changing the world and how to get ahead of it.
Register for the webinar here!